COVID-19 Update
Due to B.C. Public Health COVID-19 directives and the March 13th UBC Faculty of Medicine decision to place an indefinite hold on all clinical placements, clinical externships are not occurring as planned. Clinical educators who were previously attached to a student on a spring/summer externship have been advised of the status of their particular placement. We will be communicating relevant updates on the status of placements to Clinical Educators.
Please feel free to contact us directly as well.
Where are we sending our students?
Each and every year, at least 192 Major Externships and 48 Minors happen. All students are required to relocate outside the Greater Vancouver Area for at least 2 Externships. Take a look at all our Externship sites for 2015 to 2019. Is your site here?
News & Events
---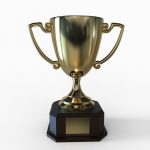 Clinical Faculty Awards
Congratulations to our deserving Clinical Faculty Award winners: Allen Shoolingin, Sherri Millham, and Donald MacAskill. Every year, UBC School of Audiology and Speech Sciences (SASS) recognizes members of its clinical faculty who demonstrate excellence in, and commitment to the clinical education of students. This year, the 2019 Elizabeth MacLeod Award for Excellence in Clinical Education […]
Read More >
The February issue of News for SASS Clinical Educators is here
We are pleased to announce that the latest issue of our newsletter is out. Click on the link to read about what's new with UBC SASS. https://mailchi.mp/0705de6b7788/news-for-sass-clinical-educators
Read More >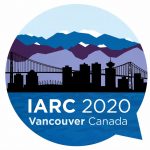 IARC 2020
We are pleased to announce the International Aphasia Rehabilitation Conference (IARC) 2020 keynote speakers are Aura Kagan, Nina Simmons-Mackie, Carole Pound, and Christy Campbell. Online registration is now open at https://iarc2020.med.ubc.ca/. Early-bird registration ends March 17, 2020. Register and be entered into the draw for 1 free full conference registration. To be eligible, you must […]
Read More >
Our thanks:
Our students are excited about their clinical externships and look forward to them with eager anticipation.  It is through your guidance that students learn to put their knowledge into practice, to reflect on their successes and their setbacks, and to grow as young professionals.  We thank you for your commitment to the next generation of speech-language pathologists and audiologists.