COVID-19 Update
Due to the COVID-19 situation and its impact on the School's curriculum and availability of clinical externship sites, Externship schedules for the remainder of 2020 have been modified to accommodate COVID-related public health measures and consequent constraints. Please see Important Dates for specific information about SLP and Audiology externship rotations.
The School of Audiology and Speech Sciences is committed to maintaining high standards of academic and clinical education that will enable students to develop the competencies necessary for successfully completing their programs and being prepared to enter clinical practice. Any COVID-related modifications to their program will uphold these standards of excellence.
The Early 2021 externships have been released to students and their Clinical Educators. Please see attached post for updated information on the inclusion of students in clinical settings and their preparation prior to arriving in clinic.
Our Sincere Thanks:
Our students are excited about their clinical externships and look forward to them with eager anticipation.  It is through your guidance that students learn to put their knowledge into practice, to reflect on their successes and their setbacks, and to grow as young professionals.  We thank you for your commitment to the next generation of speech-language pathologists and audiologists.
Where have we sent our students for Clinical Externships?
Each and every year, at least 192 Major Externships and 48 Minors happen. All students are required to relocate outside the Greater Vancouver Area for at least 2 Externships. Take a look at all our Externship sites for 2015 to 2019. Is your site here?
News & Events
---
The June issue of News for SASS Clinical Educators is here
We are pleased to announce that the latest issue of our newsletter is out. Click on the link to read about what's new with UBC SASS. https://mailchi.mp/5b9c9c196ea6/news-for-sass-clinical-educators
Read More >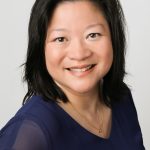 Welcome to Grace Shyng
Welcome to new ACCE team member We are very pleased to welcome Ms. Grace Shyng, Aud(C), RAUD, RHIP to our School effective June 1. In this part-time role, Grace joins Cheryl McGee on a new ACCE project team which will be increasing new in-house clinical training opportunities for our Audiology and Speech-Language Pathology students. The […]
Read More >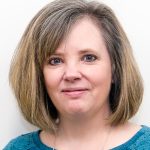 Congratulations to Darlene Hicks
It is our pleasure to announce the well-deserved retirement of Darlene Hicks from her Vancouver Coastal Health role of Audiology Program Leader- Richmond Public Health, and our School's Clinical Teaching and Coordination Team, effective June 30, 2021. Darlene has been a valued member of our School since 2004, and words are insufficient to describe her […]
Read More >