SASS 50th Anniversary
This year UBC's School of Audiology and Speech Sciences (SASS) will celebrate its 50th anniversary as a leader in educating audiologists and speech-language pathologists, as well as research in communication and related disorders.
Mark your calendars for September 13, 2019, and click here to keep up to date on what UBC's SASS has planned.
News & Events
---
Summer season at the School of Audiology and Speech Sciences!
The halls at UBC may be quieter, but during the summer there is a hive of activity at the School and in the field with 98 students either finishing or mid-stream in their externship program. As of 3rd June: 12 Second Year Audiology students are completing their final program requirements before applying to graduate in […]
Read More >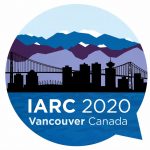 SAVE THE DATE: iARC 2020
Save the Date for iARC 2020 June 18-20, 2020 More details to come. wwww.iarc2020.com Twitter: @iarc2020
Read More >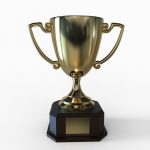 Clinical Faculty Awards
Congratulations to our two deserving Clinical Faculty Award winners: Julie Lewis and Margret Orme! Every year, UBC School of Audiology and Speech Sciences (SASS) recognizes members of its clinical faculty who demonstrate excellence in, and commitment to the clinical education of students. This year, the 2018 Elizabeth MacLeod Award for Excellence in Clinical Education (Speech-Language […]
Read More >
Our thanks:
Our students are excited about their clinical externships and look forward to them with eager anticipation.  It is through your guidance that students learn to put their knowledge into practice, to reflect on their successes and their setbacks, and to grow as young professionals.  We thank you for your commitment to the next generation of speech-language pathologists and audiologists.